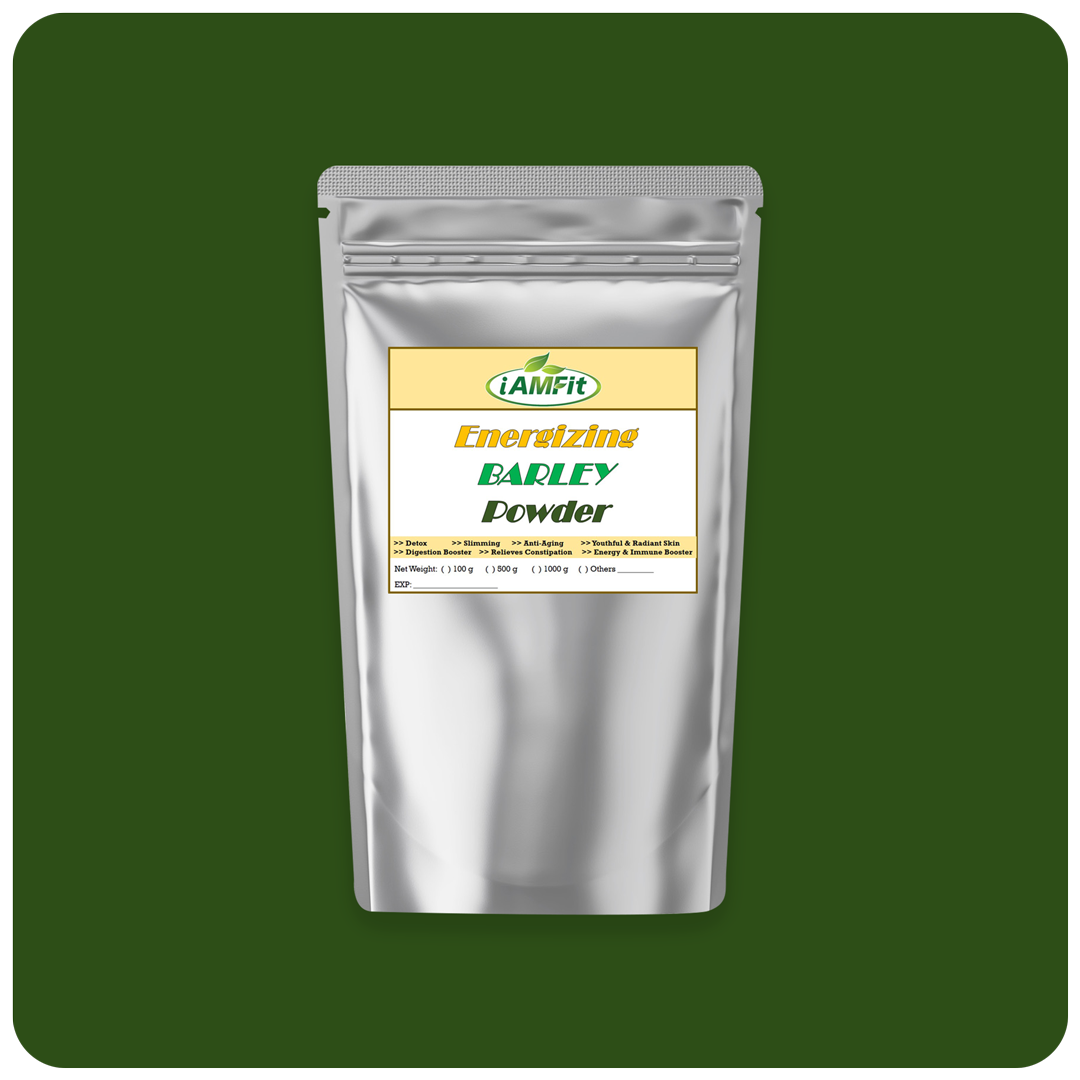 Another potent superfood, iAMFit Energizing Barley Powder helps in cleansing and strengthening the body. It helps individuals who are working on weight maintenance and fitness as it has natural properties that regulate appetite and lower cholesterol. 
This food supplement can also be useful for people adapting alternative dietary lifestyles such as those who are on a plant-based diet or ketogenic diet. It can also boost your results if you are doing low-carb intermittent fasting (LCIF).
Add 2 tablespoons to your meal, drink or dessert. For more visible results, take iAMFit Energizing Barley Powder with iAMFit Dash and/or iAMFit 8-in-1 Coffee.