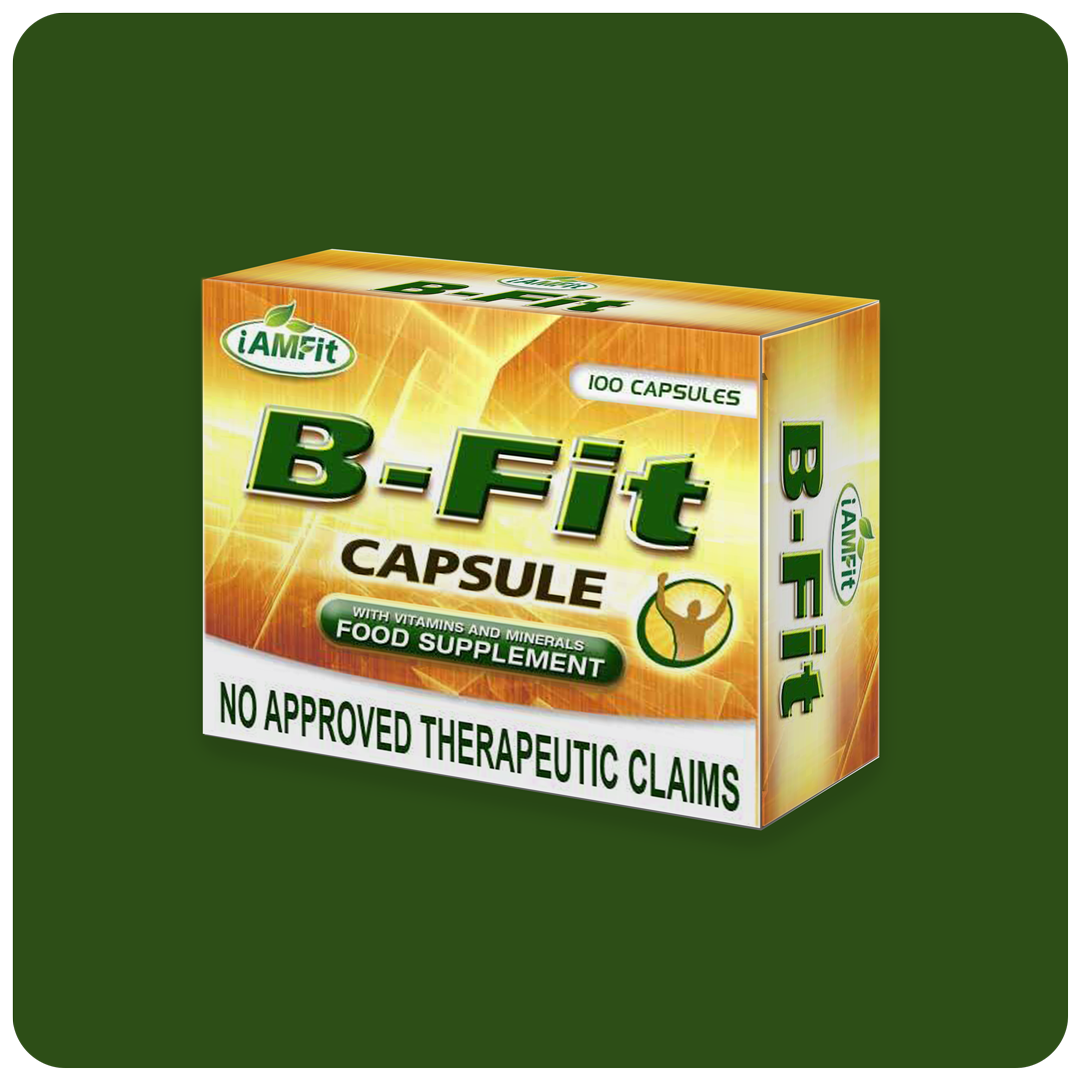 Looking for a supplement with numerous health benefits? Try these power capsules! iAMFit B-Fit contains multivitamins, minerals, Lysine and Taurine. Aside from optimizing nerve health and helping you stay sharp, which it is known for, B-Fit can help you BE FIT in many ways!
Body Fit – Abundant in Vitamin C, B-Fit supercharges your immune system making you stronger and healthier.
Brain Fit – Rich in Folic Acid, Taurine, Lysine and B12, B-Fit recharges tired brain cells, thereby negating memory loss
Bone Fit – Loaded with Calcium, B-Fit helps in stimulating bone tissue repair and maintaining adequate bone density
Blood Fit – It supplies the Iron that the body needs, which help in regulating proper blood circulation
Take one to two 500 mg capsules after mealtime.