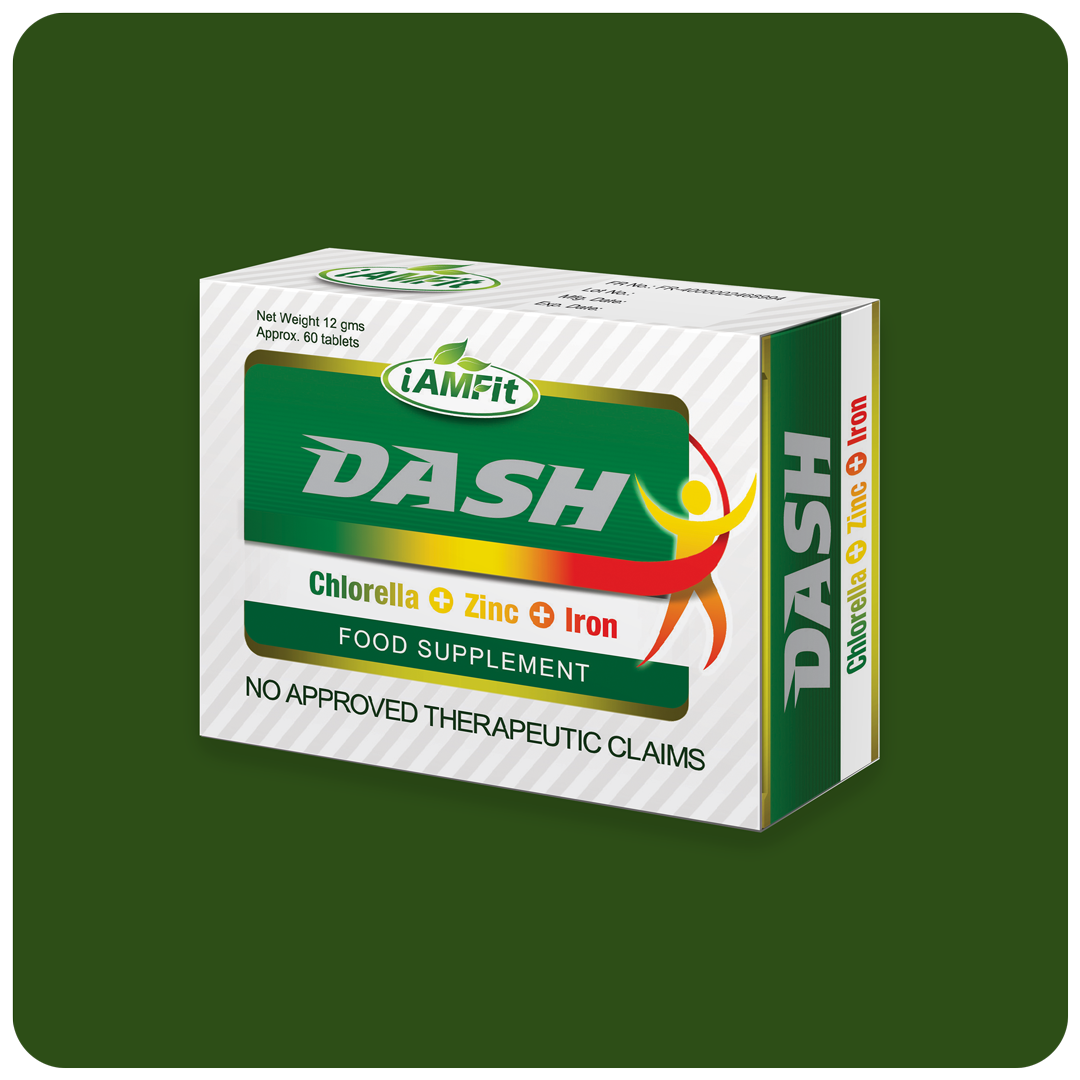 The perfect food supplement for your liver care, iAMFit Dash is 100% natural and is fortified with Zinc and Iron. This food supplement is the favorite of many because it has tons of heath benefits including
Detoxification – Rich in Chlorophyll, it aids in eliminating unwanted toxins.The Iron contained in iAMFit Dash also helps detoxify the blood.
Revitalization – Powered by Chlorella Growth Factor, iAMFit Dash's Proactive cell rejuvenation slows down ageing and revitalizes cells. Its Zinc heightens immunity and boosts the body's growth and development.
Energy boosting – Supercharged with Iron, iAMFit Dash helps in increasing energy levels and bettering nutrient absorption.
Liver cleansing, rejuvenation and recovery –  The Zinc in iAMFit Dash fixes metabolism and flow of vitamin absorption, CGF Chlorella Growth Factor for regeneration and minerals and trace elements —Iron, Zinc, Selenium, Manganese that serves as building blocks for liver regeneration.
Bowel movement facilitation – iAMFit Dash has fiber that helps in regulating bowel movement and prevents colon problems.
Take 3-5 tablets 30 minutes before mealtime. For more visible results, also use iAMFit CGF Chlorella Powder with your meals or drink.